a.k.a Father Son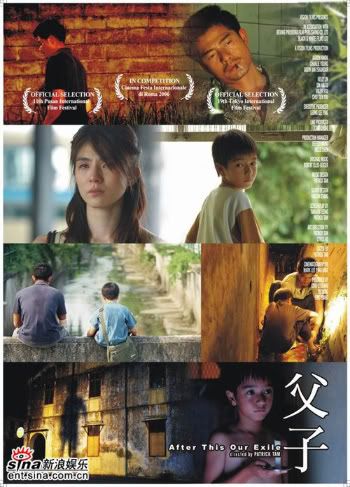 Genre: Drama
Starring: Charlie Yeung, Aaron Kwok, Kelly Lin, Qin Hai Lu, Valen Hsu
Release year: 2006
Language: Cantonese
Subtitle: English
SYNOPSIS:
Good looks. Charming. A ladies man. Male buddies looked up to him… Not anymore. He is a shadow of the man he once was. A man past his prime, he has gambled it all away. He is down and out. And he is a father to a son who is smart and loves him dearly – though he may not always understand why his father hurts his mother so.
So when his mother plots to leave his father, the son informs the father and caused his mother to be violently beaten and locked up. Soon, his mother schemes to leave again and the son is left alone with his father. With his growing addiction on gambling, the father makes a thief out of his son. The son resists but is no match to his father's cajoling and blackmail.
The son was finally caught and sent to a juvenile detention centre. While his father visited him, he bites off his father's ear, marking the complete loss of innocence.
Ten years later, the son returns to his hometown and sees someone who resembles his father – they did not meet. Both father and son walks away in different directions.