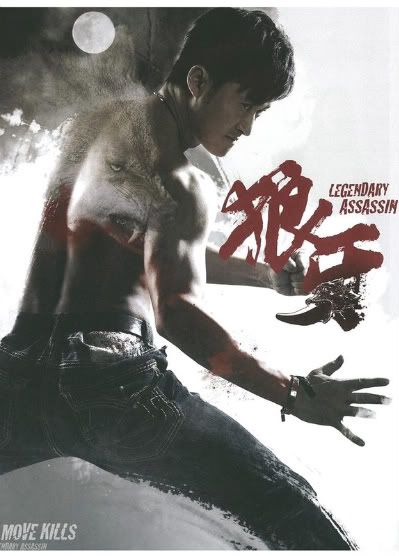 Genre: Martial Art, Crime
Starring: Jacky Wu, Celina Jade, Lam Suet, Kara Hui, Mark Cheng, Alex Fong, Tin Kai Man, Ronald Cheng, Hui Shiu Hung, Sammy Leung, Noriko Aoyama
Release year: 2008
Language: Chinese - Mandarin
Subtitle: English
SYNOPSIS:
Holly (Celina Jade) is a small-time cop born and bred in an outlying island in Hong Kong. Every day life as a cop comprises of dealing with the villagers' complaint, bar fights, and lost and found reports. One day she finds her cat trapped in a tree and climbs up to rescue it. One careless step and she finds herself falling through the air and into the hands of a stranger, Bruce (Jacky Wu).
A typhoon unravels and Bruce alongside all the villagers are stuck on the island, he is welcomed by Holly and taken around the island until the two are disrupted by a coincidental confrontation with four convicts on the run. Meanwhile, Holly finds out that Bruce is in fact a Kung Fu Master who has yet again saved her life. He becomes the praise of the town and she is grateful as he gives her the first big break of her career, the goal of someday becoming a CID in the city is now closer to her grasp. Bruce and Holly begin to bond and a subtle yet deep connection is felt between them, although often unspoken. Bruce in his interaction with Holly starts to reflect on his life choices and contemplates the meanings of life.
As the night progresses, the unspoken truce once honored by the two sides of the law is broken. It begins with the discovery of the remains of a body that belonged to a drug lord and syndicate crime leader. It ends up in chaos as criminals ravage the once peaceful streets in a race against time to find the mysterious murderer that roams the island. The small-time cops trapped on the island by the typhoon are now forced to step up their game before help can be reached… and Bruce is nowhere to be found.
What is justice? What is love? And is love alone enough for redemption?